in what i think was december of last year i was asked by my mum, a primary school teacher, to give a speech to the grade sevens of her school at their graduation. every year they get a guest highschool senior or similar to the grade sevens themselves; a recent highschool graduate, to speak for a few minutes about their highschool experience, the transition between schools, and that sort of thing. i thought i'd put parts of it (about half, i think) up here since a lot of people my age are packing their stuff ready to go off to uni - which i can imagine in many ways would and will be much like starting grade eight, all over again.
maybe some of these words can bring some insight into some important things to remember for some of those people. :)
(if sections appear particularly disjointed or jagged, its probably because i've removed a paragraph - or paragraphs - in between, or a sentence or two.)
recently, and as a school-leaver myself, I've found that a lot of speeches that are delivered to graduates and their families are full to the brim of lasting memories and stories but are so often almost immediately forgotten afterward. these graduating speeches can be emotional and can make you reflect upon what great times you've had, but I think that it is important that speeches be delivered at the start of a school year, and not at the end of one.

first of all, and this applies to everything - learn like your life depends on it. absorb as much information as you can possibly take in. you have five years to be almost entirely insulated from the world outside, and so make sure that you use this to your full advantage and realise that highschool is a safe and comfortable environment in which you can explore, experiment, meet great new people, and extend yourself within.
take advantage of every opportunity that you are given, because many you will not be offered ever again. take part in every sports carnival, every cultural group that you are able to join, and go to every lunchtime meeting that allows you to have your own individual opinion voiced. it is these events and the lasting friendships built and challenges overcome that you will remember after you have finished. after all, if you talk to anyone five or even ten years after having graduated from high school, they will tell you about the great relationships that they forged during that time. they will mention the teachers that made a difference to their education by going out of their way to help their time there as a student.

respect your teachers and the work that they put in; over the years you will find that you even become friends with some of them. you will come away a better person because of the people that you will meet and learn from. take the time out to work with others and to spend time with people that you would not normally speak to, if left to your own devices.

keep in mind that not everything will come easy. if it does, it probably wasn't worth it anyway and there is a chance that it won't have made you a stronger, smarter, or better person for it.
one of the most important things in this part of your life, believe it or not, will be humour. if you walk through the gates with the ability to laugh at yourself, then you will have an advantage over those that can not.
also, during your first few years of high school, take the time to establish a supportive group of friends. these people will not only be there to share the good times and to learn the tricks of the trade along with yourself, but they will also be there to help you through the bad times as they come.
know that you are not alone, and nor should you have to be.
never feel afraid to ask for help.

and last of all, make sure that you enter this chapter in your life with a fresh and open mind.
it will not be what you expect, and things will be a lot different to what you have been used to for the last seven years. be aware that your life is not all about what exists directly around yourself; experience everything and every opportunity that comes your way. appreciate art, world languages, science and the other things that you know you wouldn't have anything to do with unless 'forced' to..think of it as being like the vegetables that your parents forced upon you as a child; you might find that you actually
like
it and that it
is
good for you.

..and when you reach the end, much like now, look forward rather than back. do not simply reflect upon what you have learnt but put it to good use in all of your future endeavours and pass on what you have learnt to those around you and to the people that are just about to enter a journey similar to the one that you have just completed.
i made some raspberry (but i used frozen mixed berries instead) scones today, thanks to a recipe out of Frankie magazine's Afternoon Tea cookbook today. i haven't tested them out yet, but they look fun enough to demolish within a week or two.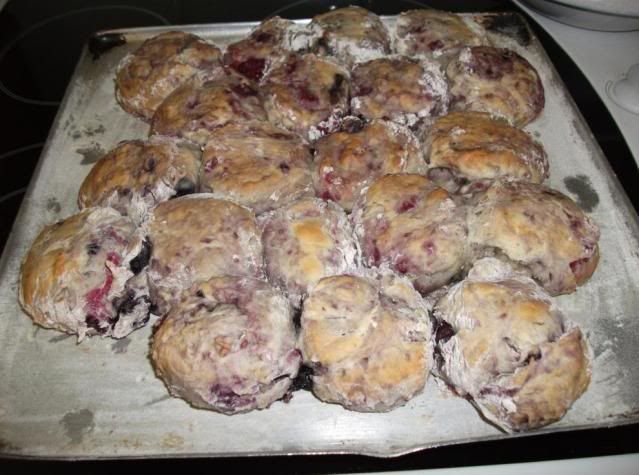 on a short family holiday to the Sunshine Coast around New Year i did something i haven't done before, and its a method of packing that i'm going to abide by for years to come; i stuck to basics, rather than pack my entire wardrobe plus more. i packed a few plain colour t-shirts and some basic singlets, i think one black dress and a couple pairs of shorts. i tanned a little, (faux of course), so was able to wear minimal make-up and when i did i stuck to liquid eyeliner and a little bit of mascara if it was at night, and a tiny bit of bronzer for during the day. i stuck with basic buns and high ponytails, and it was so nice to not have to worry or think about that sort of thing in advance when heading out each day.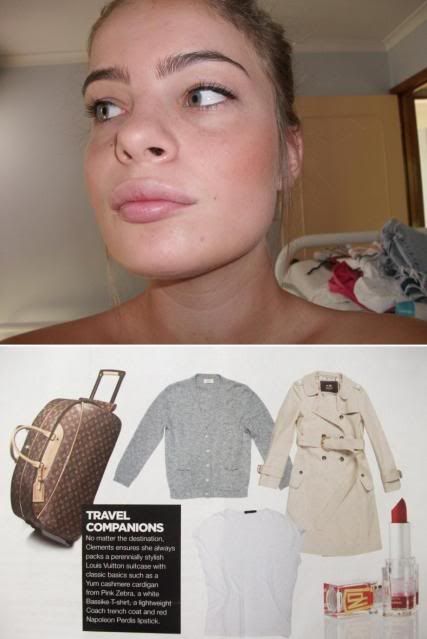 i've been really cleaning out my room lately and culling a whole heap of old clothes and things that aren't used anymore. there's a lightness of mind to minimalism that i'm really becoming attracted to. i'd like to accumulate more basics within my wardrobe; more blacks, whites and nudes, and to keep my room relatively free from clutter. perhaps that is my single mini new year's resolution..one that i'd like to keep going for years and years :)