it must be winter!: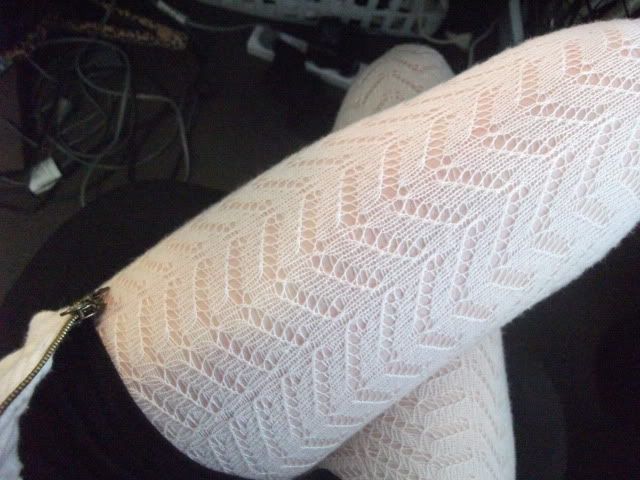 some redecorating of jewellery distracted me momentarily duing pre-exam revision:
some impulse buys from the archives up for sale on ebay:
simple + comfortable outfits for handing in assignments / sitting an exam:
(i looked like a giant snowball on the top half with all of my layers of white, but i wore a new pair of cullottes which counteracted the poor self esteem:)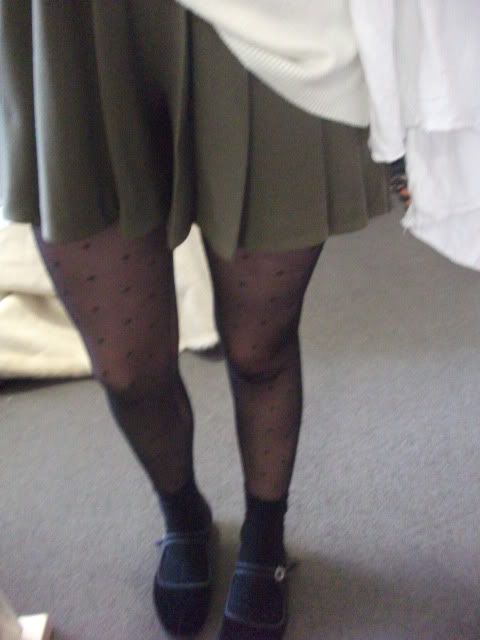 i found the stockings hidden away, i didn't know i owned them. they had a ladder in them so had to be thrown out afterward :(. the shoes were brought back from an Austrian Oxfam sort of store by my sister many many years ago, i have just rediscovered them. i've been trying to make an effort to wear more feminine shoes where possible.
the Diaz shorts are super comfortable and made out of a really soft olive fabric. i think they're going to be staples for many years to come. Ana was one of the first graduates from my Business / Fashion dual degree at QUT last year, and has already gone on to do some really great things..she showed a number of pieces at Fashion Week in Melbourne, + Sportsgirl has commissioned a captule collection in the near future (i can't remember the exact time frame). Ana's graduate collection was super wearable which is a bit of an escape from a lot of other graduates (not that i even have the right to be critical) that often seem to try to prove their skills and conceptual intelligence through excessively 'arty' and avant-garde collections.
you can see
more of her pieces
+
the cullottes up close here
.
some webcam quality shots from recent Vogue Australia issues: