it seems to be the case that every so often a true creative emerges from Mackay, finding their their feet in the big bad world of fashion; a suggestion that a 'rural' background isn't always such a backward opportunity..and it is so refreshing and reassuring for me when it does happen.
young designer-to-be
Molly Struik
has only recently graduated from highschool, but she is already walking away from her (and my) home town with a number of showcases and prizes from local events such as the Mackay Student Festival of Fashion under her belt.
at this stage she plans to travel to Brisbane in 2012 to continue working on
her new label
, and i certainly believe that the fashion world is her oyster. her interview responses are below..
was there a particular person / event that started your interest in fashion?
my Grandmother, she made business suits and dresses for my favourite doll when i was young out of beautiful vintage fabrics. the doll is long gone, but i keep every unique tiny piece.
do you have a way of categorising your wardrobe? (eg. colour / style / season)
normally grouped in styles for organisation purposes, but capacity has well and truly been reached - so usually in piles on my floor.
what inspires your outfits on a day-to-day basis?
pretty much
a low budget, low luxe version of Tommy Ton's typical street style subject, mixed with youthful sloppiness - Tommy meets Tavi Gevinson.
do you tend to mostly buy new or vintage pieces?
mostly new i guess, but
i rarely shop unless its an essential i cant make myself, or if i see something i love. i do have some really great vintage pieces but i'm not that great at pulling off the old men's dress shirt with the sleeves cut off gimmick.
do you follow any local or international blogs?
i'm fairly new to running a 'blogger' blog but on my tumblr i follow a lot of international blogs, the best probably being from the UK. its almost scary sharing such intimate inspiration with total strangers so far away.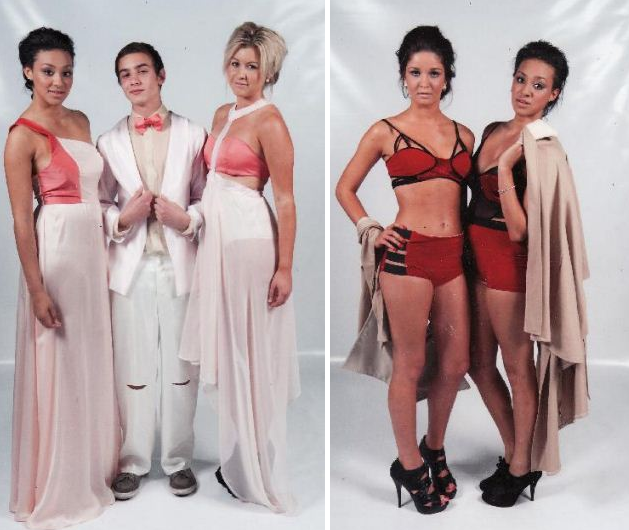 has your personal style evolved or changed over the years as a result of designing?
yeah definitely!
before you start creating i suppose you just dress like most people, having a perspective and knowledge of the bigger picture allows you to be adventurous.
what characteristics do you believe make a successful label?
originality. that and basically the ability to market yourself, make your brand stand out and draw people in. and good connections for sure.
how much time did you spend on putting together each piece? (i.e. from inspiration through to production) do you have a particular strategy to your designing?
i sketch a lot; depending on how quickly i need/want the item produced, the process can be lightning speed, but otherwise turnover is very leisurely paced. i don't rely on my art to survive just yet.
what do you think your point of difference is to all of the other fashion designers / labels out there?
bluntly, i consider myself a little creepy - my perspective is very experimental and i suppose that's due to my lack of professional experience. i'm not making satin prom dresses,
why not challenge your perception on conventional beauty? but i haven't defined my style yet, everything is still in play mode.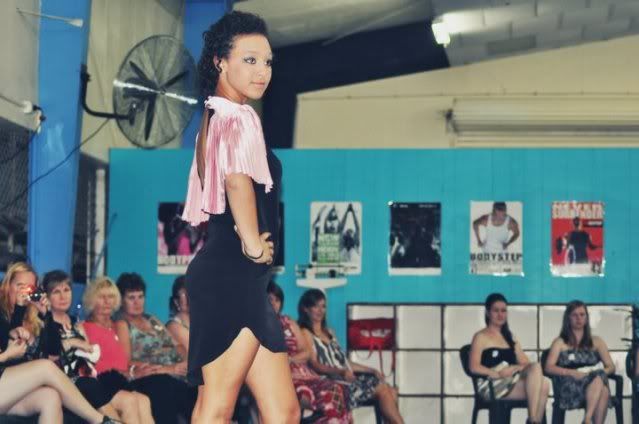 what have you found the most difficult during your designing experience so far? are there any reasons why you would not encourage other fashion enthusiasts to create in a similar capacity?
i would never discourage anyone. having an alternative interest in such a competitive industry is daunting, anyone crazy enough to involve themselves i instantly admire. so probably self belief has been a challenge, dealing with set backs and failure, and no one taking you seriously - even yourself.
if you had unlimited money, do you think your style would change?
not entirely, things would be easer though.
are you influenced by any particular designers, or more so by street style?
labels can only be so inspiring, seeing all these recognisable pieces styled together is what makes them exciting and special - Anna Della Russo, Leigh Lezark and Giovanna Battaglia are all huge fashion know-it-alls (to me at least), but the best thing is seeing an image of an everyday woman looking of similar brilliant taste.
does the style of the city or country that you live in affect your choice of outfit?
thanks to the digital age, fashion is extremely international, so no. but in the tropical heat, yes, obviously.
(all images courtesy of
Kill off the Vowels Clothing
)