the lace trend can be tiring at times, but this Sabo Skirt top is so cobweb-like and delicate that i couldn't resist..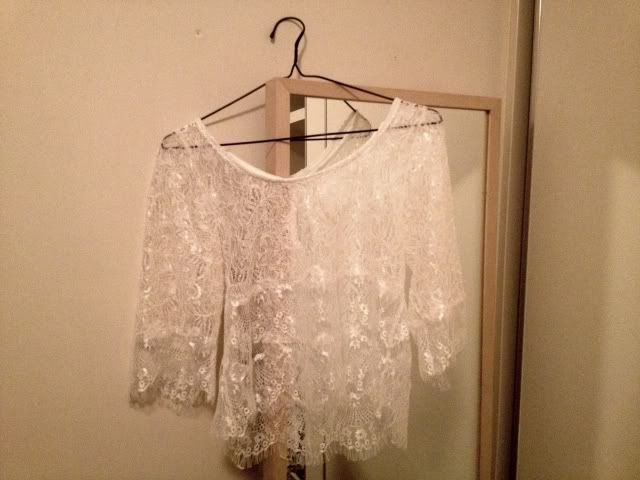 everyone is always talking about how celebrities' red carpet gowns are either a safe choice or risky. do you try to steer your clients in a more adventurous direction?
'the people i work with are really beautiful and thin and o feel like just making the case that they're beautiful and thin is super boring. both Michelle and Natalie are super smart and i work with Rachel Weisz and it's the same thing. i think
the idea of pushing that, or not just being a barbie doll is very appealing to them, so i think that tht three of the are much more open than a lot of other women to the idea of being..a little bit more abstract of a beauty.
and i think they do all take risks, more than some people do. i mean i get it; people want to look pretty. there's nthing wrong with that. i think it's hard to take a risk. can you imagine putting on a dress and the next day turning on Good Morning America and seeing somebody talk about how ugly you looked, like i can't even fathom how horrible that would be. i really am thankful that the people i work with trust me and are willing to push it a little bit.'
- stylist Kate Young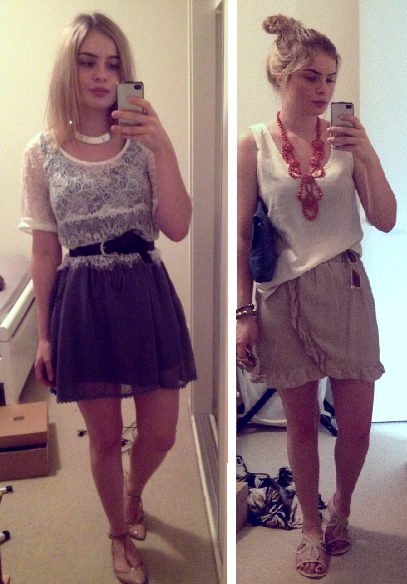 + i fiiinally start a design / studio subject this semester (and will be doing so for the following five) at uni and i'm extremely terrified and excited..for all twelve contact hours per week of it (!)